I've got an exciting week ahead of me; lot's of work (which will be fun hopefully as it's busy at this time of the year) on Saturday the girls and I are off to Liverpool to wander round the ring with number cards at the Klitschko v Chisora fight watch out for us on the telebox we'll be the ones in the purple hot pant suits and then I have a date with a new fella, v.exciting!

Today I am wearing this dress….




Dress: eBay
Belt: Jocasi
Tights: Dorothy Perkins
Boots: Faith
Earrings: Accessorize

I'm really enjoying Dressember so far, of course I decided to take up the Dressember challenge in one of the snowiest and coldest winters we've had in a long time, this has been making things interesting but I quite like the challenge of picking something warm that I want to wear when getting dressed.


So after much help from the wonderful Sarah over at Burn The Blonde I have created a blog button to add to the little blog button family Sarah, Emma of Voodle and I have going on. Here it is….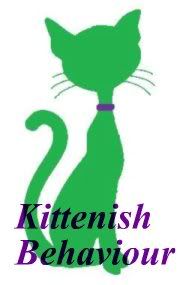 ….if you would like to add it to your page please do so, that would be lovely of you!
It was wonderful seeing Tatty yesterday and I very much approve of her new fella, they are coming back for another visit next week so that's super exciting! I ended up cooking roastie beast (pork this time) for everyone, turns out Only Boy Flatmate and I were the only meat eaters out of the six of us! We christened them The Veggie People and then very much enjoyed all the crackling between the two of us.
Only Boy Flatmate and R had both been sent advent calendars by both their sets of parents so they have two spare which they have very kindly donated to V and I. MMMmmmm mini chocolate pressies every day up till Christmas Eve, yummy.
Lots of Love
P.S. x